Safety First in Mannheim
Alteco-Line RP-2K Tomato Red used as cycleway marking system in historic German city.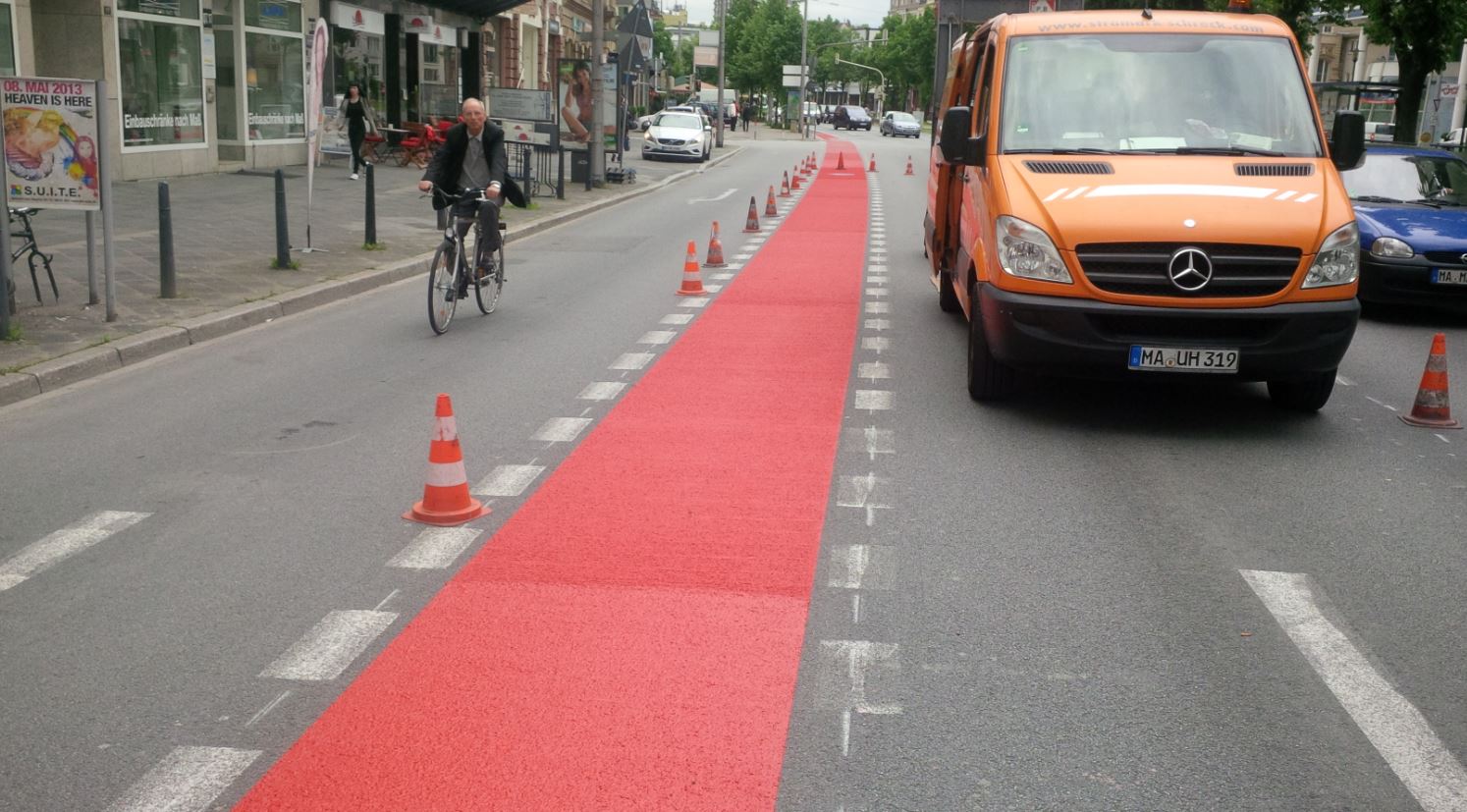 In the 1980's and 1990's, narrow bike lanes have often been added to already narrow pavements in Mannheim's inner city which limited the space available to pedestrians and cyclists. This has led to increasing conflicts with cyclists especially in front of highly frequented shops, restaurants and schools.
To ease these tensions, one solution in Mannheim is to convert suitable streets into bike streets where cyclists have priority and can safely use the road.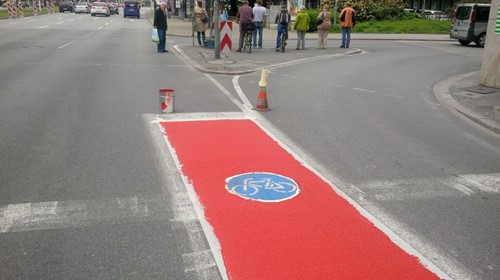 German national law permits such conversions where cycling already is – or is expected to become – the dominant mode of transport.
Bike streets are marked by special street signs and road markings. In most cases additional signage also allows cars to use these roads. However, cyclists are allowed to cycle next to each other while car users have to reduce their speed and a general speed limit of 30 km/h also applies.
For more information call: +49 (0)4243 92950 or email: info@altecoline.com